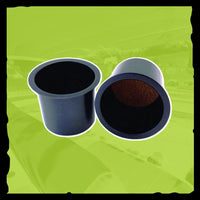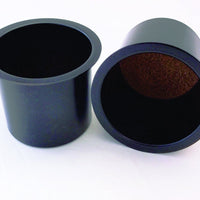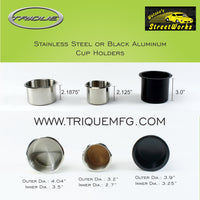 Black Aluminum Cup Holders (Pair)
It is hard to deny the convenience of having cup holders in your car. So we are offering these black anodized aluminum cup holders that measure 3.25" in diameter and are 3" deep. They come with a cork liner on the bottom and are sold in pairs. We also offer cup holders in stainless steel. 


Designed, Manufactured, and Assembled here in the USA
Trique Manufacturing designs, manufactures, and carries our range of interior products, and all in the USA. Built to last, we offer a wide range of products to perfectly fit your classic car, including A/C vents and accessories, door handles and accessories, lighting, shift bezels, & much much more!
SHOP NOW