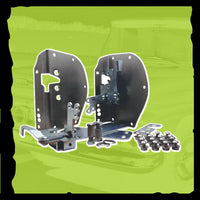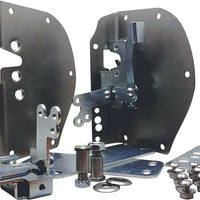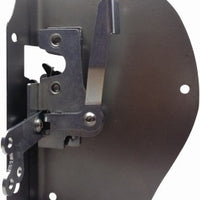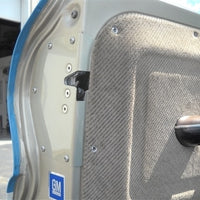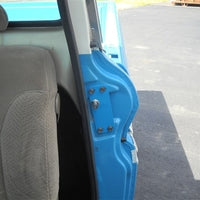 1964-1966 Chevy Truck Door Latches - Altman Easy Latches
Are you tired of slamming the doors on your 1964-1966 Chevy Truck? 
Are the latches on your classic truck not living up to the other work you've put into your pride and joy?
Face it, most classic truck door latches have been abused over the years and the available options don't offer the quality that your classic or custom Chevy truck deserves. That is where the Altman Easy Latch for 1964-1966 Chevy Trucks comes to the rescue.
Installation
  

Click Here to view Instructions

Fits:

1964 Chevy / GMC Truck

1965 Chevy / GMC Truck

1966 Chevy / GMC Truck


Designed, Manufactured, and Assembled here in the USA
The Altman Easy Latch is the first and only bolt-on door latch system that allows you to keep your outside and inside door handles, as well as your outside lock cylinders. All with no welding involved. Each Altman Easy Latch kit comes with everything you will need for both doors. Make this part of your vehicle restoration project or add them to your finished ride. 
SHOP NOW
When Harold learns that the Altman Easy Latch is a safer way to make sure that his nagging wife doesn't fall out of his classic truck, will he make the right choice?
WANT A TRIQUE CATALOG?
Contact us now including your name and address and we will send one out to you right away!

This latch appears to do away with the interior lock, leaving only the option of cylinder lock on the outside. How will this work with an actuator?

There is a lock provision on each latch that will allow you to use a power lock actuator option.

What power lock actuators will work with this kit? I installed your kit and it works great, looking to add power locks any suggestions for a 65 c10, I do have stock handles not shaved.

We do not recommend one lock actuator over another. There are plenty of choices out there for actuators. We do recommend Watson's Streetworks as they are very knowledgeable when it comes to the electronics that they carry. However, any actuators from any other vendor should work fine.

the drivers door outside door handle works good however the passenger door button is hard to push. What can cause this problem ? I have a 1965 chevy C-10

This can be caused by excessive pressure from the door seals. Try adjusting your striker out some to releive pressure on the latch and see if this helps it respond smoother.

Do these latches have a lock mechanism available.

Each Altman Easy Latch comes with locks that can be operated by power actuators.

will it fit a 65 GMC ?

Yes. They will fit the GMC as well.

Door shuts good but it's not flush with the cab 1/8"

When closing the door, make sure you a hearing the latch click 2 times. The first click is the safety catch, the second click is the latch fully closing. If you are getting 2 clicks and your door is still out, try adjusting your striker pin location further to the inside of the vehicle. If you are having trouble getting the latch to click a second time, that means the striker pin is already too far to the inside of the vehicle. Adjust your striker pin outward so that it is able to go depper into the latch and engage that second click. If neither of these issues help, feel free to give us a call at 1.866.987.4783 and we will be glad to help you.