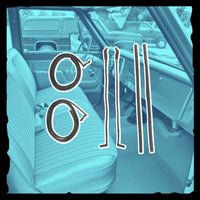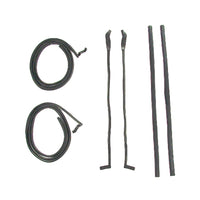 1948-1952 Ford Truck Door Seals
These door seals mount on the door with weatherstrip adhesive glue (not included). The lower section fits into a channel on the body. This 6 piece kit fits both driver and passenger doors. It's made from high quality ozone resistant EPDM rubber.
Applications:
1948 - 1952 Ford - F Series
1948 - 1952 Ford - F1
1948 - 1952 Ford - F2
1948 - 1952 Ford - F3
1948 - 1952 Ford - F4

DESIGNED, MANUFACTURED, AND ASSEMBLED HERE IN THE USA
Protect your vehicle's interior from the outside elements and reduce noise level while driving simply by replacing your dried-out or cracked door weatherstrip with a proven product that's accepted in the industry. Proudly made in the USA, Trique's door seals are the perfect companion for your brand new Altman Easy Latch.
SHOP NOW