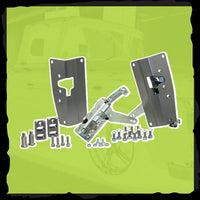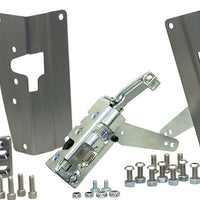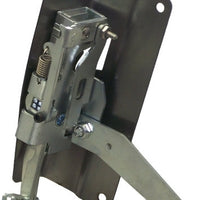 1940-1947 Ford Truck Door Latches - Altman Easy Latches
Are you tired of slamming the doors on your 1940-1947 Ford Truck? 
Are the latches on your classic car not living up to the other work you've put into your pride and joy?
Face it, most classic car and truck door latches have been abused over the years. Unfortunately, the available options don't offer the quality that your classic or custom Ford car deserves. That is where the Altman Easy Latch for the 1940-1947 Ford Trucks comes to the rescue.
Installation
  

Click Here to view Instructions

Fits:

1940 Ford Truck

1941 Ford Truck

1942 Ford Truck

1943 Ford Truck

1944 Ford Truck

1945 Ford Truck

1946 Ford Truck

1947 Ford Truck


Designed, Manufactured, and Assembled here in the USA
The Altman Easy Latch is the first and only bolt-on door latch system that allows you to keep your outside and inside door handles, as well as your outside lock cylinders. All with no welding involved. Each Altman Easy Latch kit comes with everything you will need for both doors. Make this part of your vehicle restoration project or add them to your finished ride. 
SHOP NOW
When Harold learns that the Altman Easy Latch is a safer way to make sure that his nagging wife doesn't fall out of his classic truck, will he make the right choice?
WANT A TRIQUE CATALOG?
Contact us now including your name and address and we will send one out to you right away!

do they come with instructions

They do. Installation instructions and templates. You can also view the instructions Click Here

I need right side and left side door latches for a 1947 Ford Truck. Do you have both sides? Thanks Howard 865-567-4325

Howard,

Our latch kits come with everything you need for both doors.